5 Marketing Planning Tips To Supercharge Your Marketing In 2019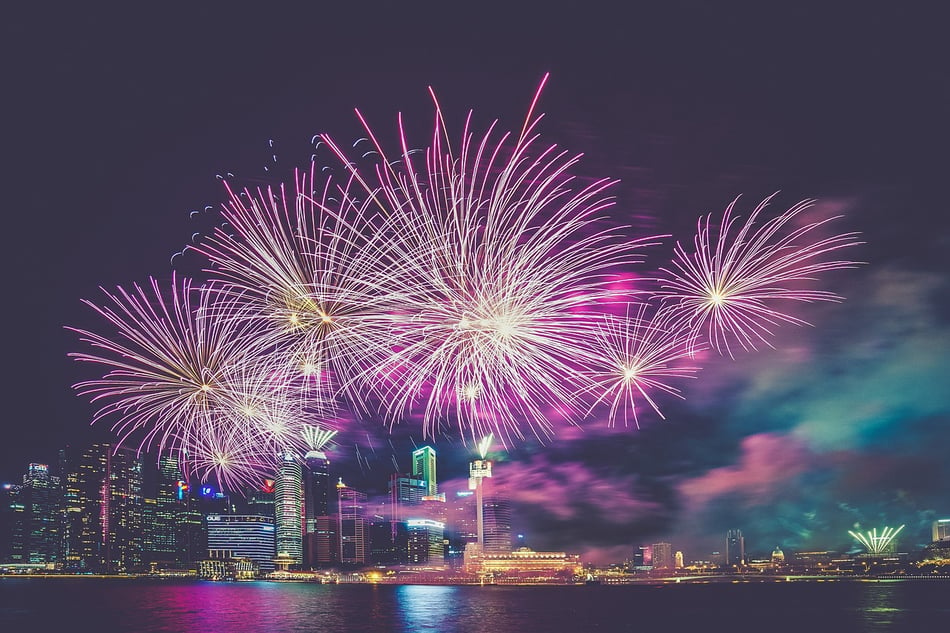 The new year is just around the corner. Are you ready? Here are 5 ways to prepare your marketing plan for success in 2019.
For most companies, year end is a chance to evaluate what worked, what didn't and decide what will bring higher sales and profits in the New Year. Many business-to-business (B2B) companies are in the midst of marketing planning and setting a marketing budget for 2019. Here are five tips to make your marketing planning a success.
1. Review and learn from this year's marketing results
For companies who haven't done much marketing in the past, this task is easy. If you know that your company hasn't undertaken marketing in any significant way in the past, you're starting from a fresh slate. And if you've made the decision to use strategic marketing to fuel growth in the future, congratulations! Investing in marketing as part of your strategic direction is one of the most profitable decisions that B2B company leaders can make.
For those companies who did undertake marketing this past year, review your goals and performance in 2018. What initiatives had the most success and why? For marketing projects and campaigns that didn't achieve the intended results, was it a marketing method that didn't fit, or was the marketing weakly executed and not given the necessary resources to succeed?
By taking some time now when you're in the marketing planning process to assess past performance, you'll improve your results meaningfully, rather than randomly. Also, make time to analyze sales data and look for new trends that may inform market opportunities that are currently untapped.
If you lack the data to analyze your marketing performance, think about implementing a measurement system. Read Two Simple Steps to Start Measuring Your Marketing Performance.


2. Capture the energy around new products and services
Over the course of any year, opportunities always arise. Whether it's a product upgrade or going to market with a new service, potential opportunities need to be explored. If you're not holding formal business planning sessions for the coming year, now is a great time to start. These are the perfect forum to discuss strategic opportunities, assess the firm's capabilities, and prioritize what to pursue based on market size, customer demand and ability to execute internally. These new opportunities will be core pillars of your marketing strategy and plan for the following year. Focusing on emerging opportunities is a good way to energize your team and galvanize resources around a new initiative.
Read Triple Your Product Launch Success Through a Formal Product Launch.
3. Sell more to existing customers by bundling and communicating
It's exciting and energizing to pursue new opportunities, but don't forget that the best profits are usually in marketing to your existing base.
If you have customers who like your product A, they are the best targets for promoting products B, C and D. If you do a good job educating your customer base about the full breadth of your offerings, you'll sell more.
The secret is that you have to tell your customers about products B, C and D! And don't just tell them once, tell them often. When it comes to marketing success, frequently sharing your message will lead to higher success than widely sharing your message.
One way to get customers to try something new is by adding it to something they already buy. If you sell a lot of product A, and you want customers to try the new (or under-performing) product B, sell them together. People love getting free stuff – by getting B for free or a great price, customers are far more likely to try it. You can start charging for B once people know how great it is.
4. Make lead nurturing a priority in 2019
Research consistently shows that it takes 7 touches before a potential customer will remember the name of your company. That tells you there's no silver bullet to marketing success when you're selling into a supply chain in the business-to-business environment.
The best way to achieve that necessary repeated exposure to customers is by using a lead-nurturing system or automation software. These automated programs let you send emails, newsletters, video case studies and more at pre-determined times to ensure that you get on your prospects' radar and stay there on a consistent basis.
Here are some great tips on how lead nurturing works and tips for success: Why Every Company Needs a Lead Nurturing Plan.
5. Consider offering free trials to potential customers
If your prospects can try it, they're more likely to buy it. Allowing your potential B2B clients to use your product or service for a low-risk trial period is a proven sales tool. Granted, this approach doesn't work for every product or service. But it's ideal for products such as software or high-margin items, ones in which a positive initial experience gives the prospect the assurance he or she needs to make the decision to start paying for your offering.
For more information on developing an effective marketing planning, follow the step-by-step framework in Market Smart, the executive guide to B2B marketing:
Find us on social: