Work smart: Rebranding a B2B company starts from within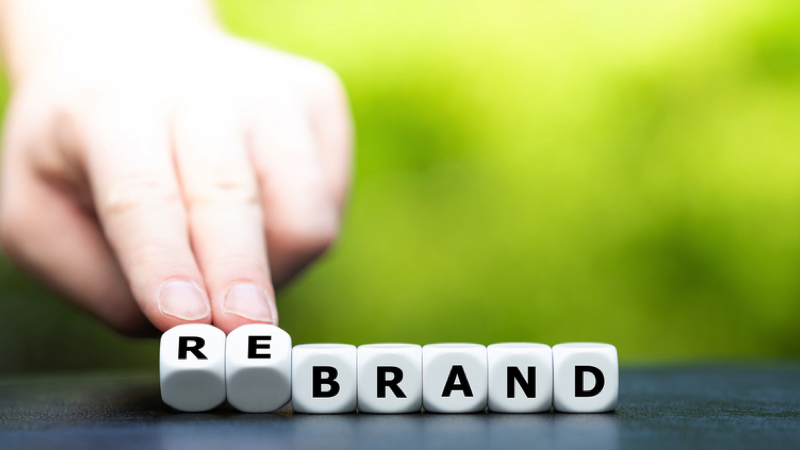 Branding is an important way for businesses to distinguish themselves from their competition. What a brand conveys and how it is used by the people who work there sets the tone for the quality of the products and services that customers can expect.
When it comes time to rebrand, companies need to be clear on what they want rebranding to accomplish and how it will be done. This is true for companies of all kinds, including business-to-business (B2B) companies and manufacturers.
The best place to start the work is internally.
Mezzanine Growth's Lisa Shepherd spoke with Gordon Gilroy from Vision Creative Inc about rebranding. He was clear that rebranding a business should revolve around the customer experience.
This is the second post in a series based on their conversation. In the first post, they talked about what branding is (and what it is not) and when and why companies should consider rebranding.
Read: What is a Brand and Why Should B2B Businesses Rebrand?
Watch:
This post shares four steps companies need to think about when they decide rebranding is the right thing to help their business move forward.
Step 1: Is it the right time for your company to rebrand?
The first step is to decide why and how your company intends to rebrand. Is it necessary or nice to have? Many companies struggle to decide if the investment to make changes is worth the time, effort and cost.
In most cases, if a rebrand is being considered - it's time.
A new look and feel can reinvigorate a company and help break through the noise of your competition. It can also get companies noticed for the very first time, bring in new customers, and, when done well, can solidify your company's expertise in the market.
Time to refresh your brand? A Complete Guide to B2B Branding - Learn how!
Step 2: Discovery
The next step is discovery. Whether you're working with an outside firm or are using internal resources to undertake your rebrand, this is where the real work begins. This process involves internal stakeholders to help clarify and articulate your company's position and aspirations. A thorough rebranding process also involves external stakeholders to confirm how your business is perceived and address any shortcomings your internal people may not recognize.
When done well, this process is an opportunity to evaluate the next steps needed to move forward. Encourage all those involved to openly talk about the competitive landscape, your company's place in the market, and take a look at what other similar businesses are doing and what their position is. Most importantly, the process should include talking to customers and understanding what they want and expect. It may be a little uncomfortable, but ideally you should engage both happy and unhappy customers. Doing so can help you better understand how to address any concerns some customer groups may have.
Step 3: Strategy development and execution - it's more than a tagline
Strategy isn't pretty, but it's necessary to land on the right positioning to help your business get noticed.
The goal is to create a brand that is unique, relevant and sustainable, as well as true to your business, people and the customers you serve.
This part of the process involves understanding what the project deliverables are and how they will be used. Some call this a brand vision framework. It includes deliverables like a long and short version of a positioning statement, why they are needed and how they will be used.
As positioning is confirmed, visuals will help bring the strategy to life. Purpose statements, taglines and other deliverables come together with the right imagery and colours to help tell a company's story.
Your people will live and breathe the brand going forward so they need to know why your company is making a change and what the new branding means to them as part of the team. Involving internal individuals and teams in the rebranding process from the start helps build excitement and acceptance and gives companies the opportunity to learn about potential challenges before the brand is released into the external world.
Read: How to Build a Persuasive Brand
Step 4: Ongoing reinforcement
And finally, keep an eye on the new brand standards after they have been launched. Every brand needs to be maintained. This means there needs to be commitment from management to ensure branding is used consistently and correctly - every time. Doing so takes effort and time, but a properly used identity says a lot about your company's ongoing dedication to providing a quality product and service.
Read more: How to Build a New Company Brand
When was the last time your company considered rebranding? Is it the right time for a refresh or a complete overhaul? If so, we encourage you to develop a strategy before you make any changes and a solid plan to effectively deliver on your new brand. When the time is right, rebranding is a great way to inspire your team and reintroduce your company, products and services to customers.
If you're looking for help to develop your brand for the first time or rebrand entirely, an external partner can give you the knowledge and resources you need without having to hire an in-house team and go through a huge learning curve.
When you're ready to roll out your brand, Mezzanine Growth has deep knowledge of data-driven B2B marketing. We are a B2B marketing agency that can help turn your marketing function into a growth engine. It's all we do.
Contact us today to see how we can help you improve your B2B marketing ‒ and achieve the sustained growth you're looking for.
Subscribe to our newsletter to receive custom-crafted content and tools to help drive sustained sales growth and generate B2B leads.