Marketing Was The Catalyst To This Manufacturer's Astronomical Growth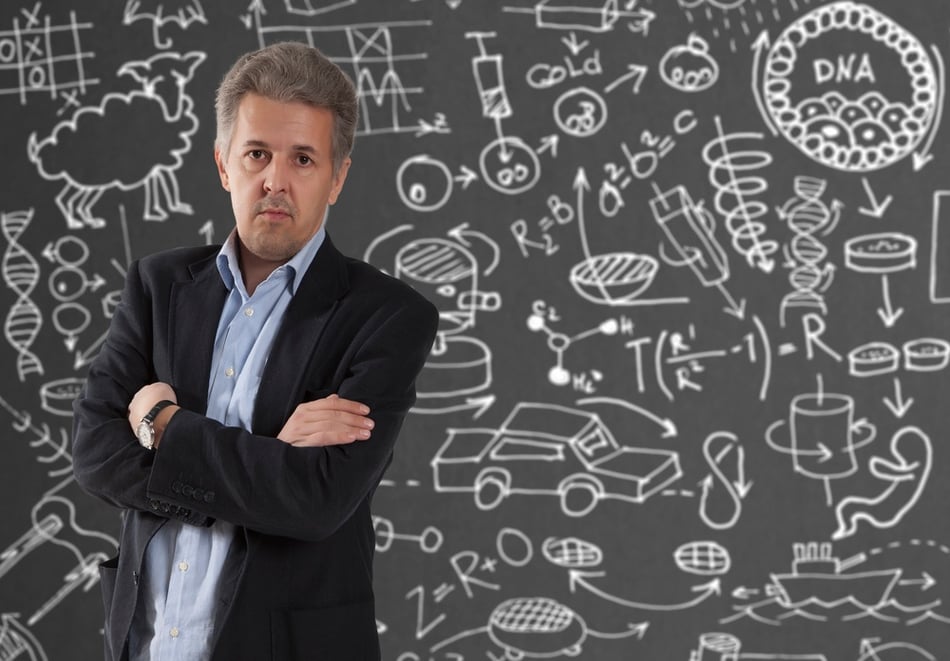 How one manufacturer grew from $6M revenue and zero profit to $83 million in sales and heady profits.
There's one thing Canadian manufacturers are very good at – serving existing customers and innovating. That was the case of an Ontario manufacturer that produced a building materials product. I'll call the company WireRite to protect their privacy. WireRite was a 10-year old company run by its founder, Ian Blackmore. Ian was a great inventor who had come up with an effective new product for building infrastructures, and he'd managed to grow the business to $6M in revenues by building relationships with contractors and hustling hard to get sales.
But WireRite had challenges. Although the product was good, relatively few people knew about it. Ian had to constantly network to keep sales going, and he hadn't attracted any salespeople who could move the business forward. The cost of operations was high, which at the current level of sales meant the company was losing money. The company needed to grow revenues in order to be successful, but Ian's direct selling approach had tapped out at $6M and he didn't know how to get it beyond that level.
A new approach
After looking for solutions for a year and listening to the counsel of trusted advisors, Ian decided to bring in a general manager who would be responsible for taking the company to a new level. Ian's skills were strong in product development and he enjoyed spending his time there. Running the business was better handled by someone with professional business management skills and aptitude, so the new GM would be responsible for sales, marketing and operations to grow the business and achieve its potential. Ian knew that WireRite's product was strong, but it needed new thinking to break through to a new level.


The shift: strategic marketing for growth
WireRite hired Tony Hunter, who had just finished up a turn-around project for a window and door manufacturer. Tony had cut the costs in that company by 25% and then doubled its revenues over a 5-year period. He understood the building materials industry, and the realities of running a manufacturing operation in Canada. Tony understood WireRite's product and how it could bring about a fundamental change in building infrastructure, and he saw the potential. Most importantly, he had a vision for what the business needed. His plan was simple. He would shift the mindset of the company. As he said at the outset, "We [WireRite] were a world-class product company that sort of marketed. We are going to become a world-class marketer with a superior product."
Tony set about changing the focus of WireRite away from products, and towards markets and customers. By using strategic marketing for growth rather than as a sales support tool, WireRite has accomplished that mission. Ten years after Tony joined the company, sales have grown to over $80million.
The fundamental mindset that Tony made at WireRite was to ensure that the company connected with the market and customers. Shifting away from an approach of, 'We have a great product, come and get it", WireRite shifted to a customer-mindset of thinking about who they were selling to, and how they could help those customers. WireRite's customers consisted of installers and home-owners, so they approached each in a manner suited to their needs.
Serving industry customers
First, WireRite started showing up at more trade shows, to make their presence known to installers and dealers. Once they got in front of the right people, they began a program to give certifications to installers and offer them reduced prices on their products so they would be incented to use them. This was important to increase penetration of the product in the market, increase word of mouth, and grow a base of experience.
Serving consumers to create pull-through demand
Next, the company worked on connecting with home owners, who could make the decision to use the WireRite product, and to ask for it by name so that there would be pull-through demand to the installers. WireRite did this through PR. They gave away products to home renovation reality TV shows to help put their name out into the general public.
The journey to world-class marketer
The effect of these moves was astounding over the years. People who wanted to do renovations learned about WireRite through their favourite TV programs, and they started asking contractors for WireRite products by name. Contractors who wanted to please their customers then sought out WireRite products, and learned that they could only get them through certified installers. Installers certified by WireRite, of course, got more business because people wanted the company's products. This created a virtuous cycle of growth.
Over the years, WireRite increased their marketing and sales efforts, creating more dealer programs, more market presence. They've increased their prices as demand and market acceptance has grown, his helps them differentiate themselves and achieve premium positioning. They've invested in training and education for their community of dealers, installers and home owners.


Be a world-class marketer with a superior product
The journey has taken several years, but it all started with a fundamental shift in mindset. WireRite was a company that had an excellent product, but almost no marketing. It became a world-class marketer with a superior product. That shift has brought the business tremendous success. WireRite's story shows how marketing for B2B companies is a strategic tool for growth, not just a sales support function. It served as the catalyst for this Canadian manufacturer to reach monumental success.