5 Ways B2B Companies Can Improve The Impact of Marketing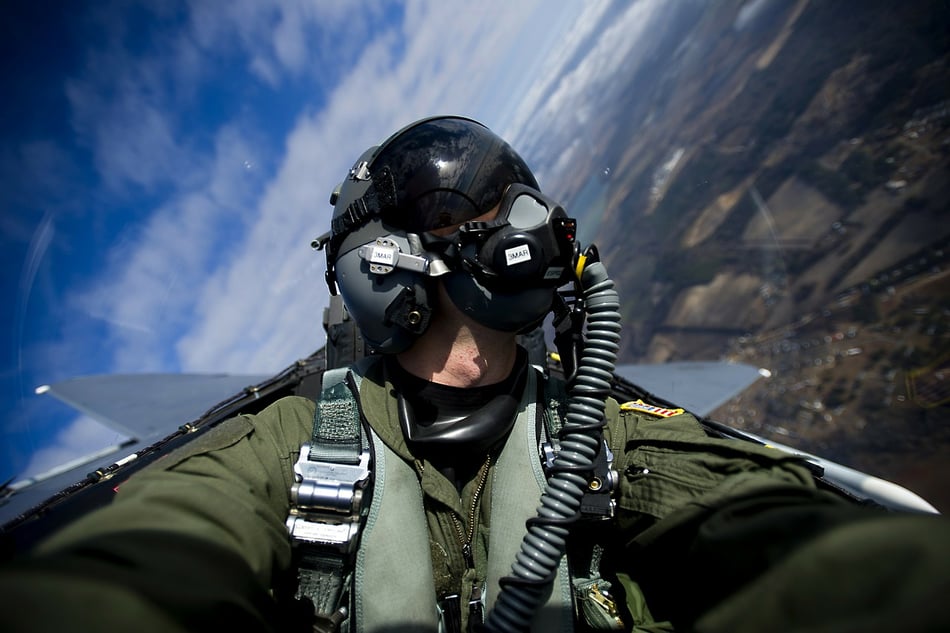 They say hindsight is 20/20 and, for the most part, that's true. After all, you always know what you should have done differently when you look back with some perspective. Take your high school graduation photos, for example. Or perhaps the belief that laser disks were here to stay.
It can be more comfortable not to look back and take the chance that something should change. B2B sales teams often fall into this boat. With an unrelenting eye on revenue growth, it's easy to forget that there are other factors that drive a company's bottom line. Not to mention more ways than traditional sales tactics to generate revenue and opportunities.
Let's Take a Quick Trip Back in Time
To 1997, for example.
It's the late '90's and, for the most part, business is good. Not the ridiculous rush of the '80's, but still, it's good times for B2B (business-to-business) companies. Marketing firms existed but they were few and far between. For the most part there were advertising agencies and whatever internal marketing departments existed in larger companies. You remember those internal marketing departments, right? The "marketing girls" as they were most often called (because the sales team were mostly the "sales guys", right?)
And these "marketing girls" were basically administrative, supporting the "sales guys" with corporate gifts, branded attire, sales binders, product photos, literature, trade publication print ads, golf tournaments, and trade show booth decorating - and other things like that.
Now, don't misunderstand – these were all terrific things and things that are still done today. But it's not really marketing as we now know it should be - it's most definitely not strategic marketing as we think about it now.
Here's The Question: Is Your Company Still Operating This Way?
Sure, there may have been some changes or improvements in the last 20 years – for example, you now have a website and maybe you've done an email blast to your customers.
But do you still have an internal marketing team – and do they actually do strategic marketing to differentiate your company, grow its positive reputation in the market, and ultimately increase your pipeline, revenue and profits?
Or are they just a modern version of the "marketing girls"?
If you haven't adjusted your marketing approach with either a strategic marketing team or through an outside marketing consultant or marketing firm, it's not likely that your business is going to see real revenue transformation in today's competitive markets.
5 Ways B2B Companies Can Improve the Impact of Marketing
If you agree that strategic marketing can have an impact on your business, then it's a question of HOW to make that happen.
The path isn't always easy.
Many companies who haven't used marketing before stumble over how to get marketing to really work for their business.
Here are 5 tips to help your company succeed:

1. Recognize the value of strategic marketing for long-term growth
At some point you will notice – or you may have already – that your sales team can't drive the same level of profitability and revenue growth that they have in the past. It's not just your business – sales everywhere are tougher to make. Prospects are savvier, better educated and budgets continue to shrink – limiting spending to improve the bottom line.
Using strategic marketing processes and tactics such as lead nurturing, drip campaigns, content marketing, acquisition campaigns and building brand awareness and loyalty to provide your sales team with warm prospects, ensures that your "sales guys" spend time with prospects who are primed to buy because they've already expressed interest in your company, product or service. Most importantly, strategic marketing will help differentiate your company from the competition, which means prospects will be predisposed to buy from you, because you offer something they can't get elsewhere.
2. Give your marketing team some objectives
Like everything else, having measurable objectives will give you the ability to understand the value that your marketing team is bringing to the business. And if they are unable to deliver the ROI you're looking for, at least you'll know you need to re-evaluate how marketing is managed in your organization.
Does your team have the experience and expertise to deliver a successful and effective marketing plan? Is it time to consider a marketing consultant or marketing firm? Are you allocating enough marketing budget to be effective with marketing? Are your ROI expectations reasonable and achievable?
And, if they're knocking it out of the park, give credit where credit is due. Ensuring that the entire organization understands the value your marketing team brings to the table is important – not just for team morale – but because it will set marketing up for ongoing success with senior leadership attention, budget attribution and, over time, the ability to grow a strategically strong business and attract talent. Plus, it will let your sales team know that they're not alone in the responsibility of driving sales growth.
3. Tie sales and marketing together in your CRM system
To be clear, using a spreadsheet to track customers is not a CRM system.
If you're going to place some real attention on strategic marketing in order to generate warm prospects, you can't do it well without a CRM system that both sales and marketing can access and update.
Understanding who your customers and prospects are, and at which points they are sitting in your sales funnel, is key to marketing that produces results.
You don't need to invest huge amounts of money. There are many CRM options available and guides to help you choose the CRM that can be scaled to suit your requirements. The key is to be diligent in keeping customer and prospect records updated. The more information put in, the more knowledge you will have – and you know what they say about knowledge. In this case, it means more marketing power.
4. Once you hit 150 contacts, consider marketing automation
As noted in the first point above, lead nurturing, drip campaigns and content marketing are some of the best ways to activate prospects and turn them into warm sales leads. However, trying to manage the "if this, then that" logic required by good content marketing with more than 150 contacts is nearly impossible. Don't undermine the effectiveness of your marketing or great content by not using it appropriately with your prospects and customers.
5. Sales and marketing are two halves of the same whole
Back in the day, business-to-business sales organizations had the right idea – to a degree – when the "marketing girls" were there to support the "sales guys". While both sales and marketing can be client-facing and while both often interact with customers and prospects, it is most often the sales team that spends the most time with customers and prospects and – just as importantly – your competitors.
Ensuring that marketing and sales don't operate in silos – where your marketing team implements tactics in a plan without clearly understanding the habits and preferences of prospects and customers as well as what your competitors are up to – and where your sales team goes out and sells without leveraging or being aware of the marketing materials and activities being produced – will prove not only ineffective but a waste of your marketing and sales budgets.
Instead, marketing needs to listen to the sales team, ask them for ideas and suggestions and gather clear insights into the customers, prospects and competitors in your market. In addition, marketing needs to take suggestions from sales regarding language, imagery and design choices – they will have very specific ideas about what their customers will like and respond to.
In turn, sales needs to pay attention to what marketing is executing. They need to be aware of the planned tactics and events and be able to communicate the brand and product message consistently and clearly. They need to leverage the tools that marketing produces and provides such as content, product literature, the website, and be aware of communications that the customer or prospect has received so that their interactions with your business are seamless and professional.
Additional Resource: 5 Best Practices to Align Sales and Marketing
The time to update your marketing approach is now
Some things don't get better with age. Unlike cheese, faded jeans and classic cars, your marketing approach needs to be updated rather than just dusted off.
If you want help evaluating your current marketing situation, the relationship between your sales and marketing teams, or determining what your next steps should be to implement strategic marketing, get in touch with the B2B marketing experts at The Mezzanine Group.
Additional Resources:
Find us on social: