Introducing: A new look and website for Mezzanine Growth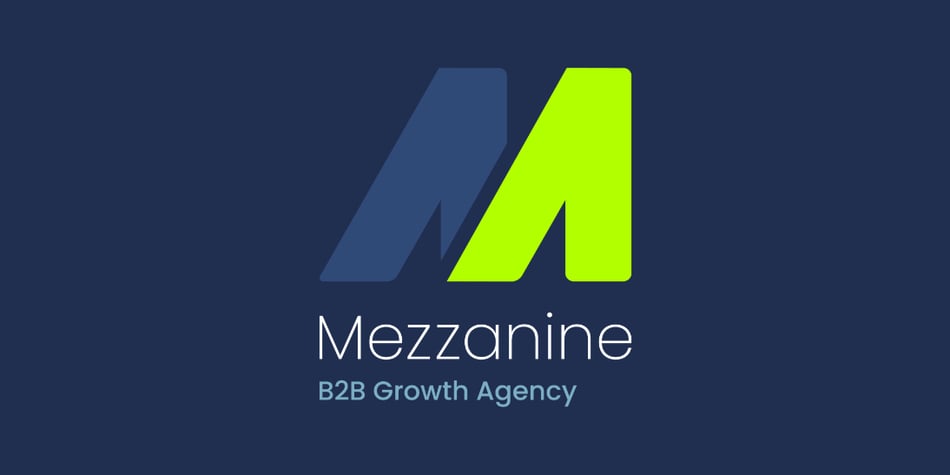 We are thrilled to unveil our new visual identity and website, which mark a significant milestone in our history.
Why did we evolve our brand?
Branding is not just about a logo. It encompasses the entirety of our visual identity and the experiences and relationships that clients have with us. As with relationships, brands do not stand still, they evolve.
With that in mind, our brand update does not discard our past, it builds upon it. The visual identity introduces bold new colors that capture the vibrant energy and growth at the core of who we are, while remaining rooted in some of our visual traditions. The Mezz "M" remains. As does the Mezz blue.
Our offering has evolved too
Over the past 20 years, Mezzanine Growth has had the privilege of partnering with over 400 incredible B2B clients, working with marketing, sales, and business leaders to drive sustained, long-term growth using our proven framework.
As a modern, evolving partner, we have become much more than a traditional B2B marketing agency. We offer the expertise and capabilities of a growth-marketing agency, a growth consultancy, a marketing outsourcing firm, and a technology solutions provider.
This unique combination enables us to be a more complete partner in your drive for growth.
As we embrace this exciting phase in our journey, we invite you to explore our new website and learn more about how we can help you grow:
Is it time to get proactive about driving growth?
Get in touch and tell us about your growth goals and needs.
PS: A big thanks to our design partners SURE! Creative, for their excellent work on our new visual identity. Great to work with you!