Make lead generation a mindset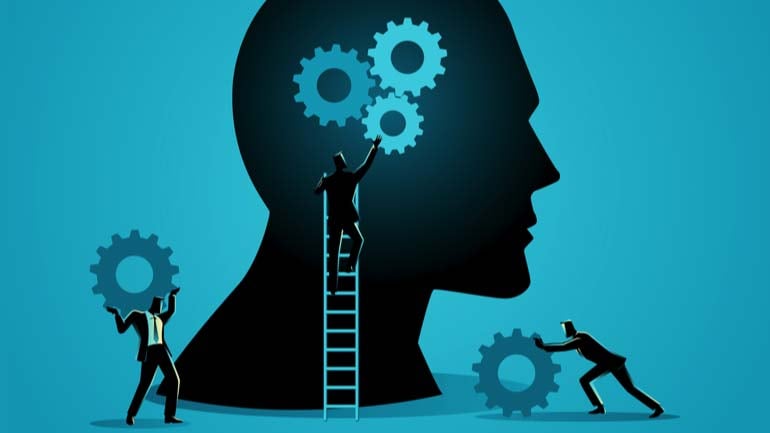 Lead generation is much more than a part of a company's marketing efforts. It's a strategy that gets the business noticed and generates revenues.
By definition, lead generation is 'the action or process of identifying and cultivating potential customers for a business's products or services.' When done well, lead generation can identify and connect potential customers with the products or services another company offers.
Too many business-to-business (B2B) companies like manufacturers and industrial companies take a 'one and done' approach to lead generation and then wonder why it isn't working.
Effective lead generation starts with a shift in mindset and a willingness to try new things - including making the move to digital lead generation.
Traditional ways to generate leads included emails about a specific topic, product or pending change, a trade show or promotion of an upcoming webinar with an internal expert. These activities could never capture all the potential leads that modern digital marketing and lead generation can.
By leveraging digital channels, companies can now more effectively raise awareness about the solutions they offer and explain why their solution is the best option to a wider audience than an in-person activity ever could. Sounds simple, but it's not.
To be successful, lead generation requires planning and a commitment to execute on the plan. It means lead generation and follow up that is woven into the fabric of every marketing effort. To do so, companies need to consistently produce and openly share valuable content and advice, in exchange for contact information from potential customers, and then, follow up with the people they have provided the information to.
Solid lead generation piques the interest of potential customers and enables conversations to happen between these individuals and the companies that can help them solve their business problems. Every piece of content your company produces needs to be both informative and relevant, as well as intriguing enough to leave current and potential customers wanting more.
Making lead generation a mindset is one of the lessons our client, a fortune 500 manufacturer, learned when transforming their marketing into a modern, digitally-driven machine. They moved from traditional marketing including trade shows, a basic website and print materials to an all-in digital marketing strategy.
Their previous marketing activities were inconsistently capturing potential leads for follow up, or didn't capture them at all. Today, their efforts are paying off and they are creating engagement with potential customers around the globe. Most importantly, they are generating hundreds of leads each month.
Without a lead generation mindset, marketing activities can be forgotten or underused and opportunities like social media don't get added to the mix. Not leveraging every marketing activity is a missed opportunity. It's the marketing equivalent of letting people walk off the dealership lot without asking if you can help them.
This is the fifth lesson in our series on building a lead generation machine for a manufacturing or B2B company. The whitepaper that this post is created from is a guide that illustrates how our client increased leads tenfold and filled their sales pipeline with $400 million worth of potential deals within a single year.
The lessons can be used as a formula to accelerate growth and realize real results - fast. We also explain how changes to existing processes could better support both sales and marketing and offer advice on how and why developing a high-performance lead generation engine works for B2B companies of all sizes, including manufacturers.
How Can You Make Lead Generation a Mindset?
A lead generation mindset starts with the recognition that every marketing activity needs to be focused on getting more leads. More leads will also provide more measureable results - which in turn, will give direction to future marketing efforts. You will see what worked for your buyer, what didn't and where improvements or tweaks can be made.
In the digital world, this is easier to do than in more traditional lead campaigns which typically involve some email blasts or a webinar. Make sure you provide useful and valuable information for prospects. Invite them to exclusive events and webinars, offer free resources to help them with their business, create a 'members only' section on your website and more. Get creative. In exchange, they will share their contact information for the sales team to follow up on, when the time is right.
Read: How Manufacturers Can Master Lead Generation
In hindsight, our client shared that for their business, making the switch to a lead generation mindset was a simple switch in perspective.
"We had a social presence, but the social team wasn't creating any leads," our client said. "Now that we've moved to a lead generation mindset, rather than just posting 'hey, we're going to be at this event' or linking to a basic webpage about our systems, they're saying 'join us for an exclusive webinar that will help you understand this industry trend...and share your contact information to access it.' And voila, no more promising sales opportunities just walking off our lot."
Before switching to digital lead generation, this company had been experiencing dozens, if not hundreds of missed lead generation opportunities. This is not uncommon for B2B companies, but it can be avoided. Once they better understood how to capture leads and what to do with them, their company leaders wanted to quickly scale their experience across other product lines.
The client already had the tools, what they needed was strategy, guidance and the people power to make it happen.
More Lessons:
Lesson One: The importance of developing a clear and actionable business case.
Lesson Two: How companies can find opportunities and know what to focus on.
Lesson Three: Why it's important for companies to establish definitions before starting a large or new-to-the-team project.
Lesson Four: How an external partner can propel a business forward.
How can you get started with digital lead generation?
Understanding how to combine lead generation into a comprehensive marketing strategy can help manufacturers and other B2B companies get the biggest bang for their marketing spend.
If you're looking for an external partner to help you revitalize your marketing strategy or get you on the right track for digital lead generation, contact us today.
Read: Taking Care of Business by Outsourcing Lead Generation
Interested in learning more? Watch this webinar to hear how a Fortune 500 B2B company produces 500+ leads a month using digital tools.
Subscribe to our monthly newsletter. You'll get custom-crafted content and tools to help drive sustained sales growth and generate more B2B leads.