When Is It Time to Consider Outsourced Marketing?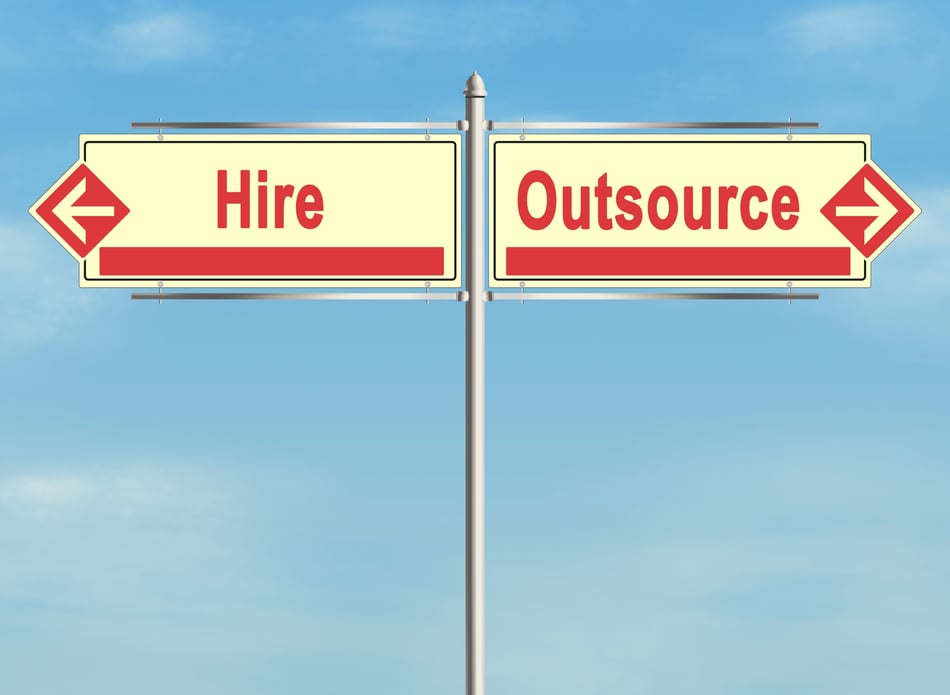 Over the past decade, most businesses have made the shift to outsourcing at least some of their functions. For small businesses, it doesn't make sense to employ a full time person in functions that require specialized expertise like IT and HR. In many cases, even large businesses outsource certain functions because they get better results through outsourcing than through an in-house team. We've seen growth in outsourcing of IT, customer support, legal, HR and accounting, among others.
The next wave of outsourcing is now underway, and it's in marketing, especially marketing for B2B companies.

In the past, most B2B companies didn't have marketing. Today, they're having to put marketing in place to stay competitive and drive their revenue engine. Most companies look to hire an in-house marketer as the way that they'll implement marketing. But as many are learning, it's hard to find a good marketing manager for a B2B company on a budget.

Hiring in-house isn't the only option. There are a growing number of marketing firms offering outsourced marketing. Here are four ways to know if it's time for your business to consider outsourced marketing:
#1: You tried in-house and it didn't work
If you've hired more than 2 in-house marketers in the past 18 months, it might be time to consider outsourcing. It's often challenging for small and mid-sized B2B companies to get a good in-house marketer who can develop a strategy and execute the plan. B2B companies tend to hire young marketers, who might come with the right salary expectations, but they don't bring the necessary expertise.
Outsourced marketing provides a team of marketers (on a fractional basis) who have the experience to get marketing in place efficiently and effectively. This saves their clients the need to hire multiple full-time people to get marketing off the ground.
#2. You don't know which marketing skills are needed
There are dozens of ways to market a company. Websites, digital advertising, tradeshows, speaking events, webinars, email marketing, social media, branding, and many others. How does a B2B company that hasn't done a lot of marketing in the past know which skills it should be looking for in a marketing manager?
With outsourcing, the marketing firm identifies which tactics will generate the best results, so their clients get to skip the guessing game (and the wasted dollars on tactics that don't work).
#3: You're spending money on a marketer, but not getting any results
Many B2B companies spend money on marketing tactics, but they find after months (or years) that the expenditures aren't generating results. This can be caused by various issues – from marketing not being strategically aligned with the company's goals, to execution on an ad-hoc fashion, to the wrong tactics being used.
Because outsourced marketing companies operate as third-party, they are focused on results on a regular basis. Many put regular reporting functions in place to ensure you're getting results, and marketing isn't just someone's job that sends dollars into a black box, with no visible results.
#4 You need a senior marketer, but can't justify the expense
Most B2B companies need a marketing strategy as a starting point for their marketing efforts. The problem is that developing a marketing strategy is a senior skill, rarely possessed by a new (and inexpensive) marketer. As well, it's a skill that's only needed for a short amount of time – once the strategy is developed, focus must transfer to the execution of the plan, which often isn't a strategist's cup of tea.
Outsourced marketing works by delivering a strategy first, and then putting the execution team in place. So the company doesn't have to find multiple providers for each different function.