3 tips to help rebrand your B2B company and 2 pitfalls to avoid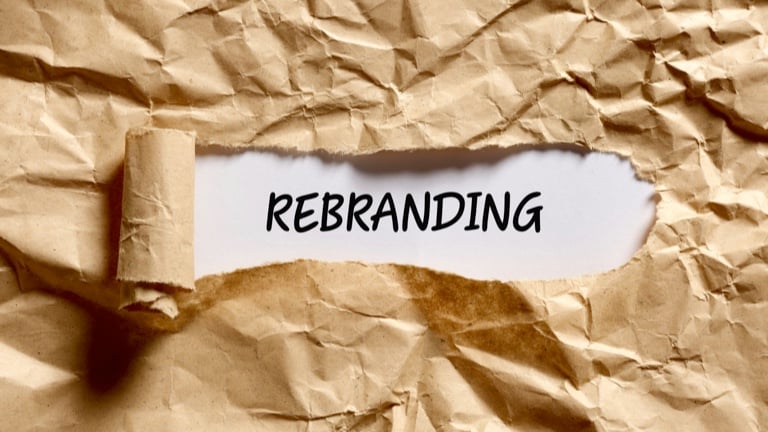 Rebranding is a huge project that needs a solid reason and strategic plan to effectively execute. Recently, Lisa Shepherd spoke with Gordon Gilroy from Vision Creative Inc about branding and the conversation turned to tips and tricks that any business-to-business (B2B) company, including manufacturers, can use to avoid some common rebranding mistakes.
This is the third and last post in a series based on their conversation.
In the first post, they talked about what branding is (and what it is not) and when and why companies should consider rebranding.
Read: What is a Brand and Why Should B2B Businesses Rebrand?
Watch: How Do You Define a Brand?
The second piece shared four steps to rebranding a B2B company.
Read: Work Smart: Rebranding A B2B Company Starts from Within

Watch: Rebranding? Here's What Your B2B Company Can Expect
In this post, we'll discuss 3 tips to help you successfully rebrand your business and explore 2 common pitfalls to avoid.
Tip #1: Find A Firm That Understands Your Needs
Rebranding can be a lengthy and expensive process. Even so, the process is well worth the time and effort for companies including B2B and manufacturers. It can enhance your company's reputation among current and potential customers as well as affirm your place in the industry.
If you are outsourcing your brand strategy initiative, use your networks to find the right rebranding specialist. They need to take the time to understand your company's needs and at the very least, ask the right questions.
Tip #2: Make Sure You Understand What is Involved
Rebranding can quickly get complicated. To be successful, a brand needs to permeate the organization and become part of the culture.
Help everyone on your team understand why you are considering rebranding, what you hope to accomplish, how you will achieve your goals and how the final new brand will be rolled out.
Avoid getting bogged down with new-to-you jargon. Ask your branding partner to stick to the language your team and your customers already use.
Read: 4 Critical Elements Of A Brand
Tip #3: Get Your People Involved
Your internal audiences will be the ones who bring the new brand to life by using it consistently and correctly once launched.
Make sure your people know why your company is looking to make changes and what you hope the changes will accomplish. Are you repositioning? Are you growing? Are you changing focus? Be as open and clear with your teams as possible. If they have questions, answer them. If concerns arise, address them.
Two Rebranding Pitfalls to Avoid
These common challenges can easily derail all the work done to launch a new corporate brand.
1. Customer Experience Not Living Up to Branding Hype
A new brand is so much more than just a new logo or tagline. It's a silent promise to do better for your customers.
A true brand permeates through everything the company values and stands for. It's a visual and written representation of the value a company's solutions offer and should instill confidence in the products and services a business provides.
Rebranding is an opportunity to shine a spotlight on your exceptional people, products and services. But all of this will fall flat if your customers perceive the change as a way of distracting attention from poor experiences.
The brightest logos and fanciest websites won't fix customer disappointment. Address these challenges when they arise - before rebranding.
2. Not Maintaining Momentum After Launch
Building a new brand takes time and commitment and it's a wasted effort if, over time, enthusiasm and attention to detail decline and your business goes back to doing and saying the things that necessitated the need for a change in the first place.
Rebranding doesn't happen overnight. There are often too many moving parts to have it all happen at once. Once a new brand is finalized there is signage to change, business papers and cards to develop and print, a website to update, email signatures and social media accounts to update, sales material to reimagine, suppliers and customers to inform...the list goes on. Have a reasonable plan to get it all done.
Recognize that some of these elements could take a bit of time to catch up. The key is to keep going once the process is started.
It's one thing to invest the time, money and resources into developing a plan to rebrand. It's a wasted effort if six months to a year after launch, the plan has been abandoned.
Looking for More? Check out: Designing Brand Identity: An Essential Guide for the Whole Branding Team
If you're looking for help to develop your brand for the first time or rebrand, an external partner can give you the knowledge and resources you need without having to hire an in-house team and go through a huge learning curve.
After you've rolled out your new brand, we can help to more effectively market your B2B or manufacturing business. Mezzanine B2B Growth Agents specializes in B2B demand and lead generation for companies that have complex sales. It's all we do, so we have the depth and breadth of experience to help your company continue to grow.
If you're wondering what sets Mezzanine Growth apart from other agencies, read 7 Reasons Why Mezzanine Is Your B2B Outsourced Marketing Agency, then contact us for more information.
Subscribe to our newsletter to receive custom-crafted content and tools to help drive sustained sales growth and generate B2B leads.