4 Reasons Why You Need To Hire A Photographer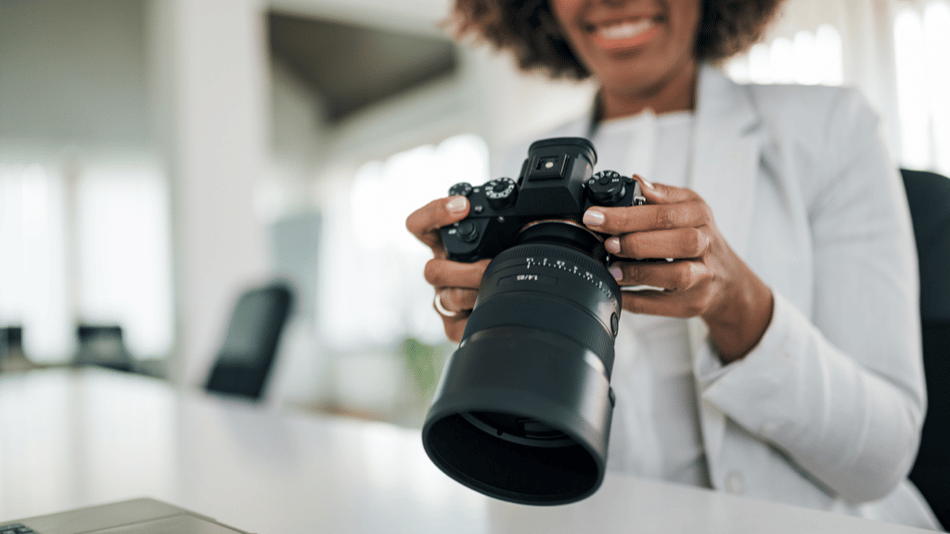 Thinking about refreshing your brand, website or updating your sales toolkit? You need to choose between investing in stock photography or hiring a photographer to create original photos. We use both stock photography and custom photography, but we believe custom photography helps set your website and sales collateral apart and should be considered as an important piece in your marketing strategy.
Many our of clients suspect that original photography may be expensive but if you are purchasing several good quality stock photos to be used across multiple pages on your website and several pieces of your sales toolkit, it might be more cost effective to select original photography.
A professional photographer will help you create an accurate representation of your business by adding life and personality to your brand. A dynamic, vibrant design is one of the most important elements to capture your audience and set yourself apart from your competitors. Here are four advantages a professional photograph will give you:
1. Get Noticed
The photos that are available for you to purchase online are also available to everyone else in the world, and are used by other businesses. Therefore, the conversion rates on stock photos are considerably lower than that of original images.
2. Custom Results
A photographer will tailor all aspects of a photo to your marketing strategy which includes your vision, brand, and desired audience. He/she will help you present your brand exactly as you wish and help you tell your story. Also, you can create photos with your own branding in the background, exactly the type of theme or scene that you want, and perfect images for your marketing materials. Conversely, stock photos, while available at a lesser price, are not designed for your brand and are widely available to the public. Stock photos risk your brand being misrepresented and being seen on multiple other websites or marketing materials.
3. Boost Social Media Campaigns
Social channel marketers are increasing their investments in advertising by approximately 70%.[1] With this increased investment comes increased volume of ads. Therefore, it is important to have many different images to market your brand. By hiring a professional photographer, you will have access to many customized photos that you can use in all your social media campaigns. Social media tools will also allow you to queue up these professionally edited photos to automatically post at times of the day with the highest conversion rates, thereby helping ensure the greatest success on social media.
4. Be Personal
You can humanize the digital sales and marketing process by generating an immediate connection and putting faces to the team through headshots or team photos. This will help more quickly connect your staff and customers and accelerate rapport building, which is critical to the sales process and customer retention. But don't forget about employee turn-over and ensure your photos consistently represent your current team. Also, be sure to get their consent before using their photos.
These are some of the top reasons that you should consider hiring a professional photographer for a photo shoot rather than using stock photography. Contact us today and let us help create a winning strategy to distinguish you from your competitors. To learn more, contact us today.
[1] "47 Superb Social Media Marketing Stats and Facts." Business 2 Community. N.p., n.d. Web. 09 Feb. 2017.