Get real: Setting realistic expectations for B2B lead generation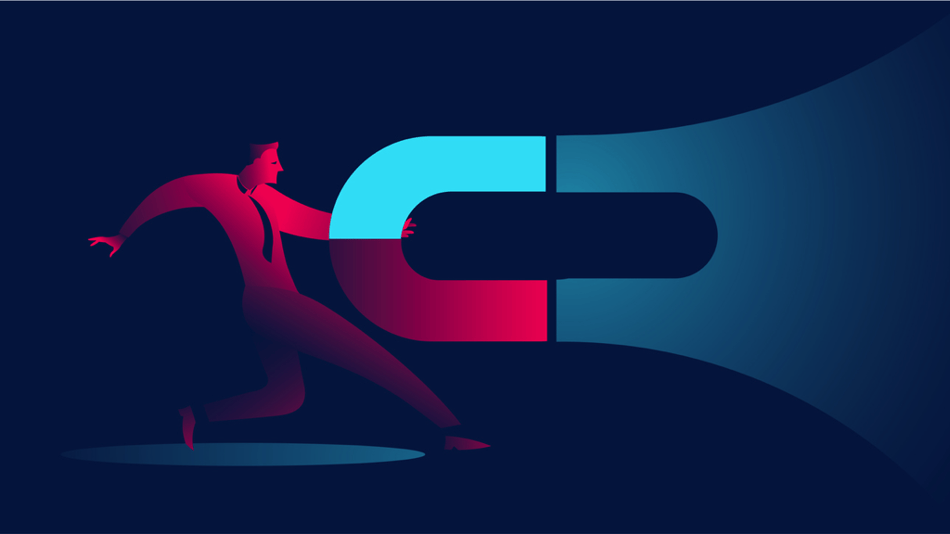 Every business wants to ensure their customers have clear expectations about their products and services. For business-to-business (B2B) companies, including manufacturers, this goes a step further and includes the need to set clear and reasonable expectations around their anticipated lead generation results with their internal teams.
Rome wasn't built in a day, and a quality lead generation program won't be either.
Quality lead generation campaigns take time.
Telling your senior leaders otherwise can lead to their prematurely choosing to pull the plug on lead generation campaigns before they have a real chance to actually get going. Internal teams need to know results won't be immediate, and they shouldn't expect them to be.
Not overpromising is one of the lessons that our client, an international Fortune 500 manufacturer, learned on their journey to building a high-performance growth engine, which can take 1 – 3 years in large and complex organizations. Along the way, this company went from a basic website, tradeshows and traditional sales and marketing material to a fully digital solution that now runs across the globe in multiple languages and time zones.
This company increased their leads 10X and filled their pipeline with $400M in potential deals. They went from educating about their industry and pending government changes and requirements to inquiries and eventually sales. More lessons are at the end of this post.
If you've done your due diligence before starting a major lead generation campaign, you will have established definitions upfront. This way, all your company leaders are on the same page and know the strategy behind the lead generation activities you expect to deploy and realistic timelines around results.
It's no secret that B2B companies have long sales cycles. It's also not uncommon for large deals to take a year or longer to close. Expecting instant results on lead generation in these environments isn't realistic.
When we build digital lead generation programs (we call them high-performance growth engines) with clients, we make it clear from the beginning that the process of finding customers that are looking for the solutions their company makes, takes time, effort and ongoing adjustments.
Learn about: Taking care of business by outsourcing lead generation
Clarity about expectations includes being realistic about ROI and how quickly you expect to generate high-quality leads. Some companies may see a few orders within a relatively short time frame which is very encouraging. But the reality is, larger, high-quality, and big ticket orders usually take a much longer time.
It's similar to the time B2B companies need to thoroughly assess, evaluate and select suppliers to meet their individual needs. During this time, these businesses search for and learn about products and suppliers, evaluate their expertise and ability to meet a specific business need, then negotiate parameters and pricing before considering a purchase or signing a contract. This process alone takes time and often a number of people to sign off before it's official.
This is where huge opportunities lie. While companies are learning about your offerings, you can continue to educate them on why your solution is the best fit for their needs.
Read: How long does it take to get lead generation results in B2B?
Ultimately, lead generation, especially for B2B companies, is a process of refinement that begins with education.
This education needs to intrigue potential customers into wanting to learn more about a company, product or service, which will lead to their having a clear understanding about the expertise your business can provide for them.
The journey to solid lead generation can be a slow but worthwhile one, with the biggest payout going to companies who commit to the long game.
In the beginning of their transformation, our client kept expectations around potential results realistic and over time they impressed their senior leaders with the evolution of their lead generation efforts.
They started by developing a solid strategy which took a really good look at their current situation and was realistic about who their custeomrs are (would be), when their ROI would show results and how quickly they expected to generate high-quality leads. Their journey wasn't instantaneous but it was extremely successful.
Andrew Green, Mezzanine Growth's VP of Client Strategy, shared that there was a time when the "...the leads were flowing in. But, they (the client) were concerned that not enough were converting quickly."
Green believes, "(Slow conversion) is not a failure, and we communicate that often: it's an opportunity to learn and refine so we can tweak things to get higher-quality leads."
This is where a solid strategy comes in. Without a plan to follow that addresses realistic expectations, companies run the risk of walking away from huge opportunities to get noticed and sell their products.
Stay the course. Lead generation is an exercise in refinement and develops over time as companies learn what works to find and attract their ideal customers and what doesn't.
"The hardest part is that there's no one formula that will work for everyone: each industry, each organization and each audience has to test, learn and develop the approach that works for them."
Setting clear expectations from the outset gives companies the opportunity to track results, refine their approach, acknowledge and overcome challenges they might encounter, and course correct, if needed.
Do your customers follow a certain social media platform or trade publication?
Do they prefer webinars or how-to videos? When you dig deep and really get to know your customers, you'll also learn what tactics get noticed and spark the right kind of conversations to make sales.
Like with any new machine or engine, your people will need to learn how it works, what can be done with it and when they can add more features and tactics to evolve it. Over time and with refinement, testing and learning your people and processes will run more efficiently.
All the tinkering and adjustments made along the way are just like the refinement needed to install a new piece of equipment on a production line. Doing so will help you understand what works and what doesn't to help you get your messages through to potential customers. You'll know you've achieved a lead generation machine that's a model of sophistication, efficiency and high performance when your content resonates with customers and more leads start converting.
Start small learn fast
Once your leaders know results won't happen overnight, you have the opportunity to show them the possibilities by getting some smaller wins in early.
Try setting a target of webinar registrations and promoting it for a solid amount of time on the channels you believe your customers use. If you're correct, you'll start to see traction. If you need to make adjustments, now is the time.
Seeing what could happen when dedicated resources were attached to that promotion gives internal stakeholders an idea of what could happen if they stick to the plan. It also gives them food for thought on what scaling the operation could achieve.
When to use: 4 Metrics that Matter to Your Marketing ROI
"When (our clients) started seeing the results of those initial campaigns after three or four months, they said 'okay, we see the leads coming in. We like what you're doing, let's scale up and do more," says Andrew.
Mezzanine B2B Growth Agents specializes in B2B demand and lead generation for companies that have complex sales such as manufacturers and other B2B companies. It's all we do, so we have the depth and breadth of experience to help your company grow. If your B2B company is ready to grow and evolve with the help of a solid lead generation strategy, we can help. Contact us we'd love to learn more how we can help rev up your lead generation engine.
More lessons our client used along their transformation journey:
Lesson One: Establish a clear and actionable business case.
Lesson Two: Figure out what opportunities to focus on.
Lesson Three: Get agreement on definitions before starting a large or new-to-the-team project.
Lesson Four: Get help from an experienced strategic external partner and have their expertise educate the internal team.
Lesson Five: Make lead generation a mindset.
Lesson Six: Plan ahead and include your future marketing needs.
Lesson Seven: B2B marketing is a different way to say 'B2B educating'.
Sign up for our newsletter for custom-crafted content and tools to help drive sustained sales growth and generate more B2B leads.