What We Learned at the Art of Marketing Conference 2016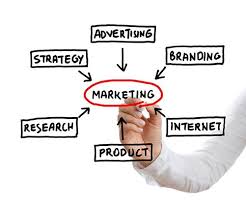 Our General Manager, Gayle Kosokowsky, attended the Art of Marketing conference in Toronto on June 14th.The Art of Marketing features five internationally renowned bestselling authors and thought leaders, who share an exciting blend of cutting edge thinking and real world experience on today's most critical marketing issues.
We asked Gayle to share some of the highlights of what she learned over the course of the day and here is what she said:
BACK TO BASICS.
Of all the nuggets of information, Avinash Kaushik, Google's Digital Marketing Evangelist, shared three messages that clearly stood out. All three messages are part of our foundational marketing work and a good reminder for us as we build and execute your marketing strategy.
Intent is more important than personas. Don't get hung up on age or gender but remember that people are in certain phases of their buying cycle – general research, define, purchase, post-purchase (these are not Avinash's terminology) – and that your marketing needs to address each phase. Too often, we only concentrate on general research and purchase phases.
Market to your current customers. How many tactics in your strategy is spent on your existing customers? Make sure you have tactics to support them. At Mezzanine, our clients usually want their investment to go towards acquiring new customers but mining your existing customers for additional revenue or referrals is too important to ignore.
You rent an audience on social media but you own them with a newsletter. Wow! This could not be truer. While both tactics are important, having a list of customers you can email is worth more than followers who can engage or disengage at will – and who are rarely documented.
Learn from your failures. And talk about them.
Through his work, Movember founder, Adam Garone, ended up connecting cancer researchers globally. He was shocked to learn this hadn't already happened in the fight against cancer. These researchers, who previously only shared their successes in medical journals and at conferences, never spoke to each other about failures. And each of them had learned something from their failures. It would be hard not be inspired by the many messages and benefits that Movember brought, but sharing your learning through failure was the message that stuck with me.
A strong brand can put you in a box.
Movember engagement dropped after 2012 when beards came back in style and no one wanted to shave off their beard to "grow" a moustache. Morgan Spurlock, found it hard to move past his "Supersize Me" success. Both speakers were initially pleased with the success of their brand but in hindsight, both speakers mentioned that they should have been thinking ahead to expansion. This is hard to do when you're consumed with the day to day operations. Adam Garone expanded Movember to include women. He added a program for barbers, who are often confided in by their customers, to be on alert for mental health issues and how to have that conversation. (Were you aware that Movember was about men's overall health and not just prostate cancer? I wasn't! Another example of a box.) Morgan Spurlock decided to own the 30-day space and has since spent 30 days in jail and launched a series of programs that all involve work that can be completed within 30 days. The lesson here is that a small pivot, while remaining true to the original brand, can extend your business and revenue lifecycle. Good to remember!
The importance of storytelling.
An excellent way to communicate your message is through storytelling. This is why case studies are so popular. And, it's a great time to tell stories with many vehicles like YouTube, Blogging, etc. that make it easy. Just be sure to tell it in such a way that people can easily understand and care – and avoid the sales pitch.
Some other tidbit of learning from Gayle's Art of Marketing visit:
Not everyone looks like their photo anymore. Keep your headshot up to date!
It is OK to use profanity while presenting as long as you look innocent while doing so.
You don't need a name badge to indicate which group you are in when the convention centre has conferences simultaneously for engineers and marketers.
We're excited to incorporate this invigorated thinking into our work. If you want to discuss what we learned at the Art of Marketing or how you can adjust your marketing plan accordingly, contact us.