5 Benefits Manufacturers Can Expect from Marketing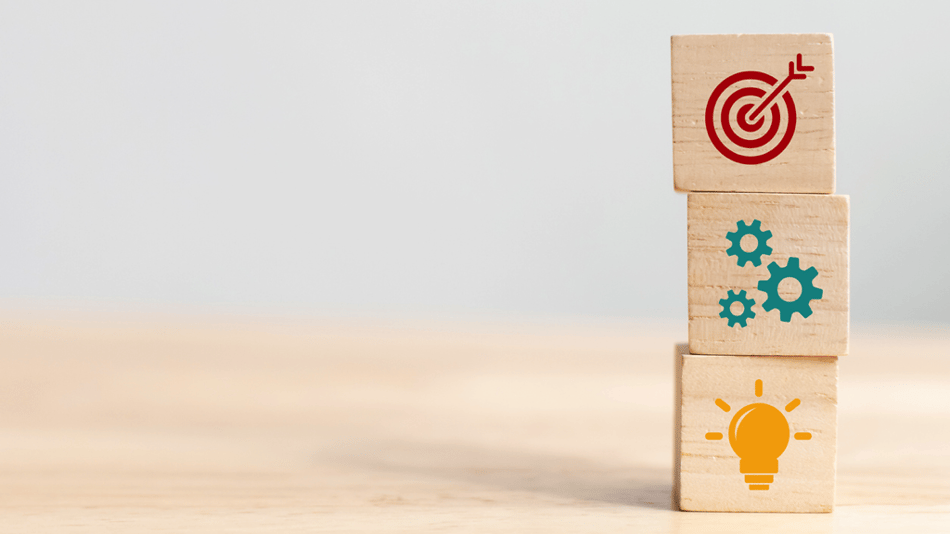 Are you hesitant to hire a marketing expert for your manufacturing company? You're not alone. Many manufacturers struggle with this.
We frequently see manufacturers reluctant to hire marketers, which can result in missed opportunities to get attention for their products, services and brand.
Often it's not about the hiring process - it's because companies don't understand what marketing can do for them.
There was a time when manufacturers didn't need to concern themselves with marketing. They usually concentrated on producing great products, then hired great salespeople to spread awareness and sell the products.
Times have changed. Buyers now have more options than ever before and in today's competitive environment, manufacturing companies can no longer rely solely on their sales team. Like all business-to-business (B2B) companies, manufacturers need to work smarter to get their products sold. This is where marketing is critical. Good marketing helps companies stand apart from their competitors using insight and strategy.
Marketing can help B2B companies:
1. Raise awareness of the company
Many manufacturers believe their company is 'the best-kept secret' in their industry. That's the opposite of what you want! You want the world to know about it, like it and want to buy your products.
If your business has been relying on salespeople to spread the word about your products, it's time to let marketing do some of the work.
With information accessible from almost every pocket, prospective buyers are doing a lot of their own research. They no longer rely on salespeople coming to them with the newest products. To get noticed, manufacturers need to market - and do so online.
Seventy-five percent of smartphone users expect to get immediate information while using their phones. Knowing what to post and how to position products and services for maximum impact is how marketers grow awareness and shine the spotlight squarely on their company's products.
2. Increase credibility
Manufacturers live in the world of tangible goods, but the majority of people now evaluate companies online. To stand out, manufacturers must quickly and concisely express their quality and reputation, on their website.
When it comes to critical first impressions, marketing can make or break whether a B2B company gets a shot at working with a new client on a new order, or whether the customer moves on to another supplier.
3. Build lead generation
Once potential customers are made aware of a company, and credibility is established, the focus can shift to generating leads.
First things first. It's very difficult to generate leads without first building awareness or credibility. Very few B2B buyers want to do business with an unknown or untrusted vendor. Good marketing makes sure that a company 'looks' and sounds legitimate which are essential for successful lead generation and growing the pipeline.
Getting the right information efficiently into the right hands helps customers make informed decisions, as quickly as possible.
Read more: Taking care of business by outsourcing lead generation
4. Attract new talent
Effective marketing helps make companies more attractive to top talent, especially millennials, who are known for being particular about the employers they choose. Everyone wants to be part of a winning team.
This is true not only for attracting sales talent - who want to know that they will be well supported when they go out to market - but for other kinds of talent as well. Companies need to demonstrate that they are keeping up with the times in all aspects of the business, and marketing helps build reputations inside organizations and within industries.
Read more: 8 ways manufacturers can effectively market their strongest asset - their people
5. Foster growth
Like learning to ride a bike, marketing has a lot of moving parts to get used to. An ever-evolving skill, marketing takes time, diligence and a clear set of objectives to be effective. Knowing what marketing tactics will be most effective for manufacturers and how to incorporate them successfully can help businesses stand apart from competitors and persuade customers to choose their products.
For many companies, this includes trying tactics that are new to them. Updating websites, starting social media accounts, building a blog or automating messaging can feel like daunting tasks - but when strategically executed, these activities can positively support corporate changes and improvements.
Having the right marketing partner by your side and a solid plan to make it happen, can make all the difference.
Read more: 4 signs it's time to consider outsourced marketing
The benefits and opportunities good marketing can deliver for manufacturers are clear. What many manufacturers need to decide is whether they really need in-house expertise or if hiring a marketing company for support makes more sense.
If you're looking to learn more about what marketing can do for your manufacturing company, give us a call - we're here to help.
Download our whitepaper Marketing Matters for Your B2B Company: How To Get Started, to discover more about marketing your manufacturing company.
Mezzanine B2B Growth agents specialized in B2B demand and lead generation for companies with complex sales. It's all we do, so we have the depth and breadth of experience to help your manufacturing company continue to grow.
Subscribe to our newsletter for custom-crafted content and tools to help drive sustained sales growth and generate B2B leads.
Originally published in November 2018, this post has been updated to add new guidance and more information that was not included in the original post.